In simple terms, the pairing button on a Roku remote is used to connect the Roku device to the Roku remote. Once pairing is complete, you can use the remote to control the Roku.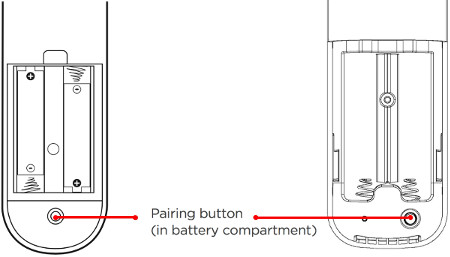 The Roku remote's pairing button is found inside the battery compartment. The indicator light can be on the front side of the remote or right beside the pairing button.
Depending on the type of remote, there are 2, the pairing method is different. Here are the steps to pair the IR remote or the enhance Roku remote:
Pair Roku To IR Remote
Plug your Roku device into your TV and a power outlet.
Insert the required batteries in your Roku remote.
Push any button on the remote. 
Once you push a pairing button, it automatically pairs your remote to the Roku device. The infrared remote should be in the line of sight of the Roku device for optimal pairing.
Pair Roku Enhanced Remote
Insert the required batteries in your Roku remote. 
Turn on the Roku TV or player. 
Place the remote near the Roku device.
Doing so automatically pairs the enhanced Roku remote and the Roku device. There's no need to press any buttons.
References